Art in education
Fifteen years ago, I was asked by some local primary schools if I could do a few art workshops with the children.
This proved to be a great success and I enjoyed it immensely. The children love to paint and experiment with new mediums, such as pastels as well as acrylic. It is fantastic to see some of the wonderful work they can do! I have been working in one school for 12 years, who have been awarded 'Gold' for their Artmark Status – a fantastic achievement.
In 2017 I have been working a little further afield and doing art workshops in Blackburn, Lytham St Anne's and Garstang.
I feel it is very important to get children involved in art projects. Not everyone is academic and it is wonderful for the more creative children to see that it is possible to make a living through art.
I have had the privilege to work in many local (and not so local!) primary schools since, as well as special educational needs schools such as the Loyne School in Lancaster, painting with every child.
If any schools are interested in offering art workshops or working on specific art projects with me, please don't hesitate to contact me on 01524 805609 or email me at jackieandchas@chasjacobs.co.uk
Have a look at some examples of work I've done in primary schools……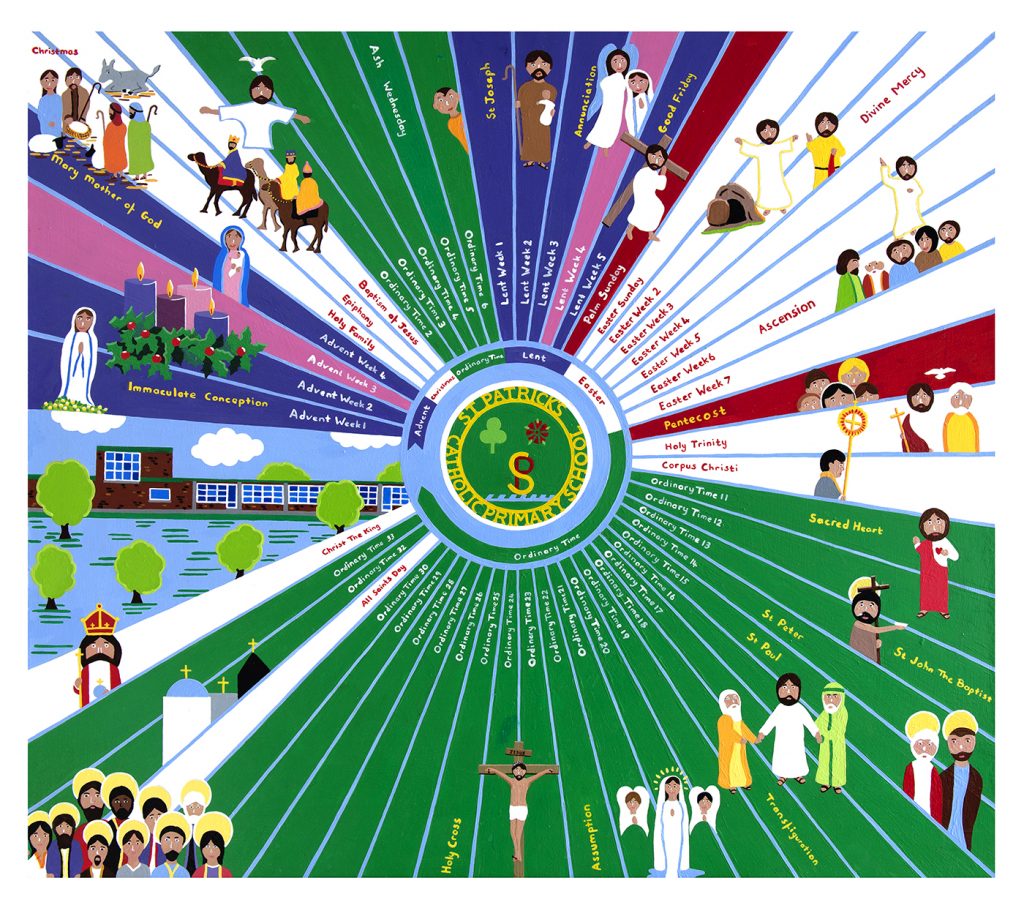 A 'Religious Calendar' painted at St Patrick's Catholic Primary School, Heysham – we had reproductions made for each classroom!